DOCUMENTARY C:
Following Their Passions
Friday, February 12
3:45 – 4:45 pm
Rated PG: Adult Themes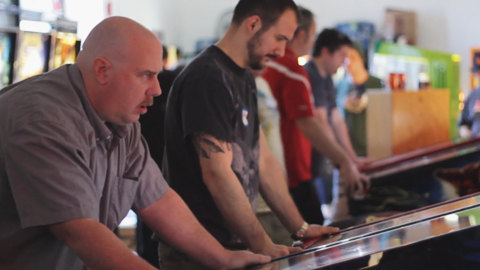 One Quarter At A Time: The Pinball Hall of Fame
(8m)
dir. by Lynsey Cook
Documentary
The essence of pinball and the Pinball Hall of Fame.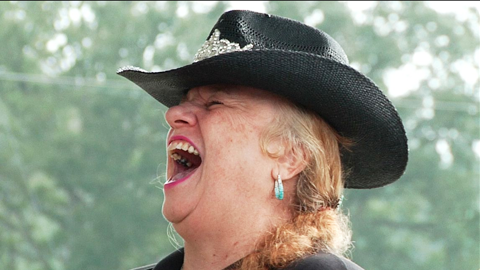 The Hollerin' Contest at Spivey's Corner
(17m)
dir. by Brian Gersten, Liv Dubendorf
Documentary
The history, characters, and sounds of the National Hollerin' Contest.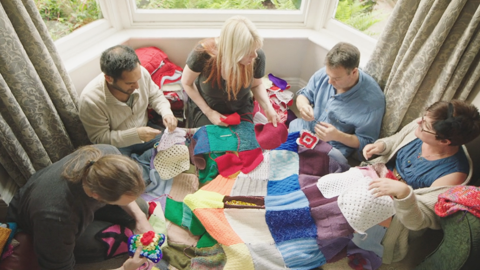 Knit Me Some Happiness
(3m, United Kingdom)
dir. by Sofia Olins
Documentary
The day a knitting club in Sheffield (UK) decided to make a giant picnic blanket.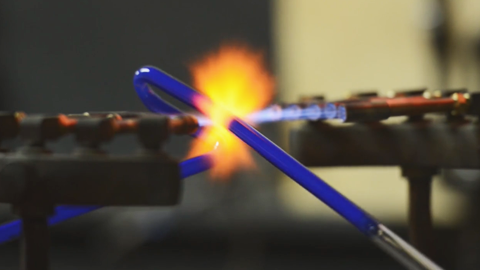 …And There Was Neon
(3m)
dir. by Scott McDermott
Documentary
A look at the art of neon.
Untethered
(30m, Canada)
dir. by Levi Allen VanderKwaak
Documentary
Life on the high slack-wire.