DSFF SPECIAL PRESENTATION
 Dealer
We invite you to enjoy a special pre-festival screening of the feature film Dealer, which was directed by 6 Las Vegas filmmakers as an anthology.
Tuesday, February 7, 2017
6:00pm-8:00pm
Admission $9 or a Festival Pass
PG-13: Adult Themes, Language, Violence, Drug Use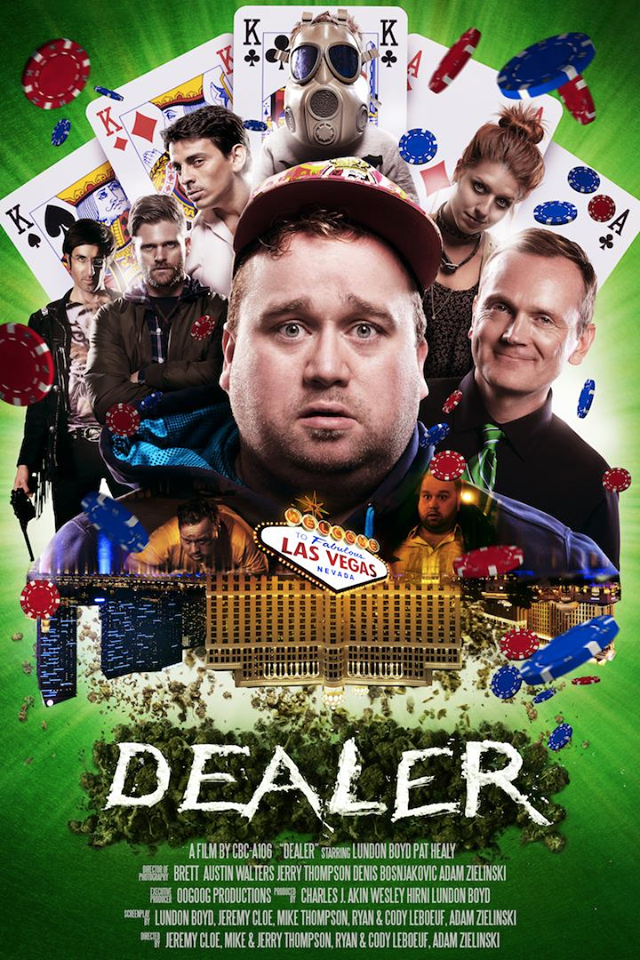 Casino dealer Kelly learns a terrible secret about his roommate, and is suddenly forced to deal drugs instead of cards.
Thrust into the role of drug mule for a night, he embarks upon a sordid adventure to make four deliveries across the city.
Directed by:
Jeremy Cloe
Jerry & Mike Thompson
Cody & Ryan LeBoeuf
Adam Zielinski